Men's Underwear for Valentines
Products Admin
Celebrate love and affection with the best Men's Underwear for Valentines.
A new season is coming
As February approaches, slightly warmer days announce the upcoming Spring. It is the perfect moment to leave our hibernation mode and be reborn like nature does.
That's where one of the most fun holidays happens: Valentine's Day.
Like many other big days on the calendar, this once religious day has slowly become a modern celebration. Now it is a day to dedicate to our deepest bonds, especially those with our partners and spouses.
After 20 years creating the best underwear in the market, we're still surprised to see some of our sexiest designs simply vanish from stock every February 14th .
That's because our goal is not only to provide comfort and support, but also a shape and size-enhancing alternative. Add some vibrant designs and colors and you'll just look better, regardless of body type. Ergowear is the best alternative when it comes to men's underwear for Valentines.
It's all about the pouch
Most men know little to nothing about Pouch Underwear. It's a fairly new concept that refers to a type of undergarment for men featuring a special pocket designed to gently hold your most sensitive areas. It was born out of the simplest of questions: What if underwear could do more than just… cover stuff.
With that mindset we set to create some of the world's first and most innovative designs, aiming at some day replacing the constraining and limited experience of regular underwear. And after 2 decades the result has become a perfect alternative for men's underwear during Valentines.
---
If you haven't tried this groundbreaking way of understanding men's needs, our Black Friday Deals are the perfect excuse to give it a try.
Be sure to check our Instagram community, where you'll find a handy guide to help you pick the perfect pouch style.
---
We like to say this as a hook or a nice reference, but it's actually what tends to happen: Once you go pouch, you'll never go back.
Best Men's Underwear for Valentines
Ergowear's long history of thinking outside the box has resulted in a wide variety of designs. Depending on your needs, size and preferences, our many different pouch alternatives could be either a nice gift or a sexy garment to wear while celebrating with your partner.
Men are not limited to briefs and boxers anymore and we've included Bikinis, Thongs and even Jockstraps to our product selection. These really shine this time of the year: With low coverage and shape-enhancing design, men are just sexier in Ergowear.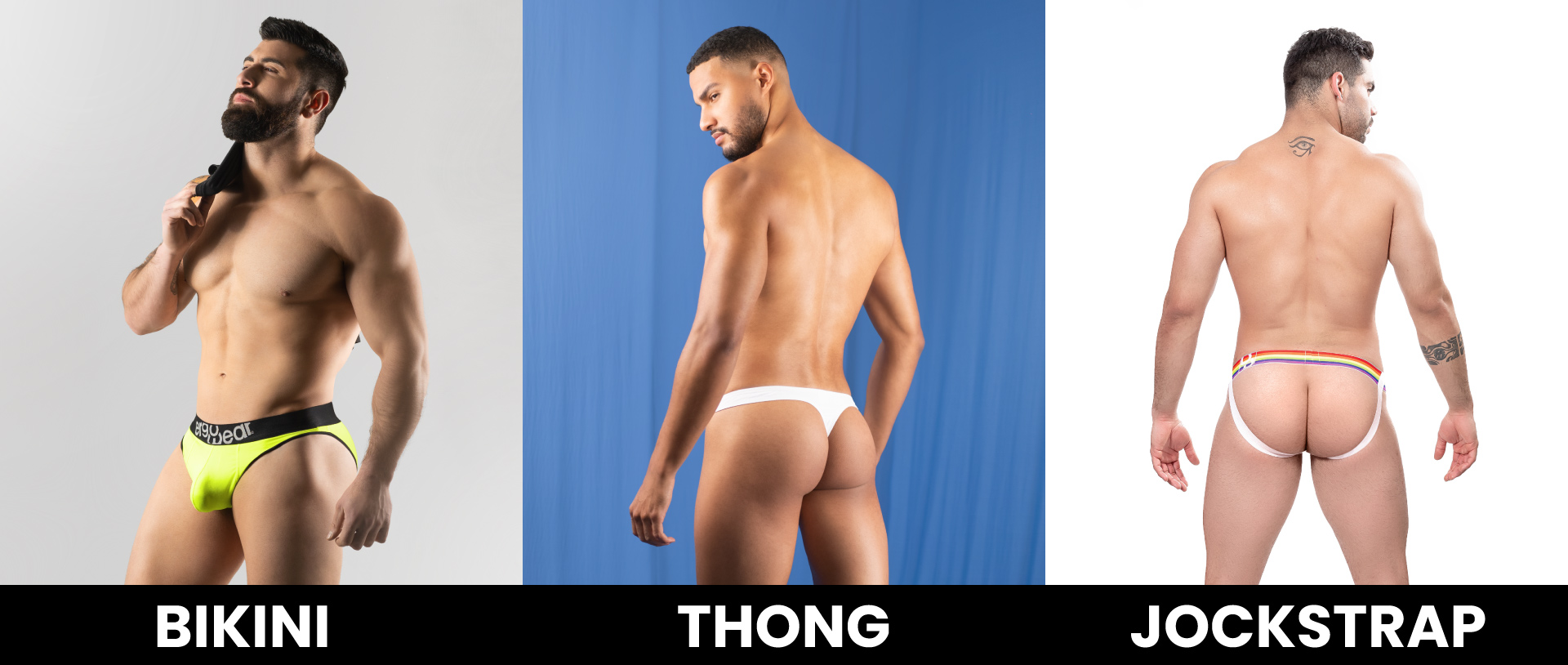 Men's Underwear for Valentines: The perfect gift to celebrate love
Whether you're planning to gift something from our store to your partner or wear it yourself as a present, Ergowear has your back. Enjoy the season of love and look hopefully as Spring and the rest of the year approach.
With days becoming a bit warmer, we're already thinking of what's next: Soon we'll unveil our plans for 2023. In the meantime you can keep up to date with us by following our Instagram.
We hope you have an amazing Valentine's Day with your beloved ones, and we'll be back next month with news of what's to come for Spring and Summer.