Long Road Trips Are Better With Ergowear
admin
With grand travel plans temporarily put on hold due to the global pandemic and airports open or closed intermittently, many Americans are rediscovering the joys of a real road trip to landmark destinations all across the country. Mile after mile all across the horizon; cars, trucks, and RVs head to glorious national parks, private cabins, and scenic overlooks, but what about your comfort along the way?
Sitting in that same seat for hours is a joy while wearing any carefully crafted designs from Ergowear. The famous pouch in front and moisture-wicking synthetic fabrics keep your most prized parts cool, relaxed, and comfortable whether you are reaching your final destination or contemplating an even more adventurous journey with the person in your passenger seat.
Pouch Boxers Make Long Trips Feel Shorter
Take a long hard look at the assortment of Pouch Boxers currently available from Ergowear in every color and size you will ever need to support and caress the most fragile cargo you take on every road trip because they all #FeelGreatInside. If you are still wearing the sort of low quality "tighty-whitey" underwear your mom bought you when you were a toddler, it's time to admit that your body has grown up and your underwear needs to grow up as well.
Navy Blue to match your seafaring aspirations along with the Pacific Coast Highway, Pine Green Ergowear Briefs for a look more aligned with your cabin deep in the woodlands, or perhaps these black FEEL Modal long boxers to amp up your confidence out on the golf course. That's the beauty of these designs. They are just as good at keeping you cool while sitting around the fire pit outside your cabin, as they are keeping you dry on the links in the South Carolina heat as you set up your next birdie putt.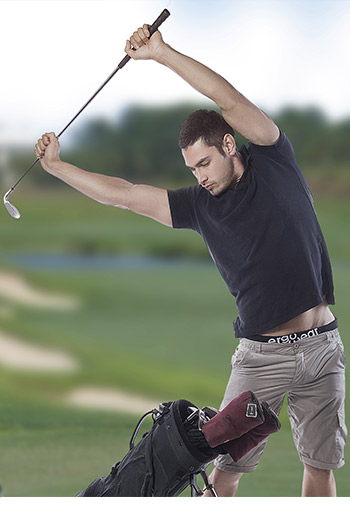 Does Your Underwear Really Matter That Much?
At first your comfort may seem rather trivial in the face of such gloomy world news, until you realize that your comfort has a direct impact on your mood and your Ergowear can substantially enhance the way you look at the world around you.
When you look better and feel better, you project the kind of confidence and internal joy that can also help to improve the mood of others. So why not sit through a long car ride with a loved one bickering about nothing important, just because your cheap underwear is chafing at your groin when you could be sitting in the lap of luxury and sharing memories that overcome all the negativity together with the people you care about, and the underwear that cares about you!
At Ergowear, we don't just make underwear, we make garments specifically intended to improve the lives of all the people who wear them. In these strange times, we think you should expect a little more from your underwear, and we're confident as soon as you try on your new Ergowear Pouch Briefs, you'll be a lifelong believer in the joy of taking them out for a ride on every wide-open road.
This Holiday Season Take a Road Trip