New this summer: Ergowear's Shorts with Built-In Underwear
Products Admin
Embrace Summer with Ergowear's Shorts that have Built-In Underwear
As the warm sun beckons us outdoors, it's the perfect time to indulge in various physical activities. Many men seek comfortable alternatives to regular shorts that can withstand intense workouts, runs, or even a casual game of beach volleyball. At Ergowear, we understand the need for reliable and supportive activewear. That's why we've created our innovative line of GYM Shorts and Board Shorts with built-in underwear, designed to enhance your performance and provide unparalleled comfort.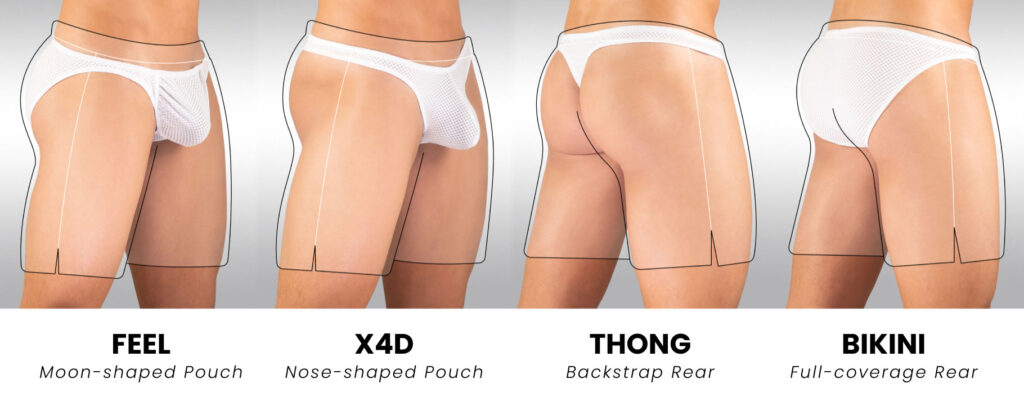 The Benefits of Shorts with Built-In Underwear
Shorts with built-in underwear are revolutionizing the activewear industry, and for good reason. Unlike traditional shorts that require wearing a separate layer of underwear, our integrated design ensures that both layers remain securely attached. This eliminates the hassle of readjusting or the discomfort of fabric rubbing against your skin during intense movements.

The inner layer of our shorts is crafted from specially designed mesh fabrics, specifically engineered to be breathable and exercise-friendly. This ensures optimal airflow, keeping you cool and comfortable even during the most demanding workouts. The built-in underwear comes in both bikini and thong styles, allowing you to personalize your experience based on your preferences.
---
Discover detailed information and stunning photoshoots of our wide range of pouch designs for men on our Instagram community.
---
Harness the Power of Ergowear's Exclusive Pouch Technology
At Ergowear, we take pride in our exclusive pouch technology that has transformed the comfort and support of men's underwear. This same technology is incorporated into the inner layer of our shorts with built-in underwear, offering a truly remarkable experience.

Our two pouch alternatives, FEEL and X4D, provide exceptional support and protection. The FEEL pouch offers a gentle and snug fit, cradling your assets comfortably. On the other hand, the X4D pouch provides a more pronounced lift and enhanced support, giving you a confident and athletic silhouette. With 20 years of experience in designing pouch underwear, Ergowear has perfected this concept to ensure the utmost comfort and performance.
Upgrade Your Activewear with Ergowear
This summer, it's time to elevate your activewear game with Ergowear's innovative shorts with built-in underwear. Our commitment to superior design, quality, and comfort is reflected in every product we create. Embrace the freedom of movement, breathability, and unparalleled support offered by our shorts.

With a range of colors, styles, and pouch options to choose from, Ergowear empowers you to find the perfect fit for your active lifestyle. Say goodbye to discomfort and distractions during your workouts, and embrace a new level of confidence and performance.

In conclusion, Ergowear's shorts with built-in underwear are a game-changer in the world of activewear. With the seamless integration of support, breathability, and our exclusive pouch technology, these shorts are designed to enhance your performance and comfort. Upgrade your summer wardrobe and experience the difference with Ergowear's shorts with built-in underwear. Your body deserves it.